Man of Marble
Dir: Szymon Kuriata
Screenplay: Szymon Kuriata
DOP: Szymon Kuriata
Producer: Aneta Zagórska
Line producer: Katarzyna Kuca
Production: Film Krakow Studio
Genre: Documentary
Premiere: 2023
Runtime: 75'
Participated in: Doc Lab Poland 2021
Participated in: Ex Oriente Film 2021
Participated in: When East Meets West Co-Production Forum
Award: Eave Producers Workshop Award for Aneta Zagórska at When East Meets West Co-Production Forum
Remik is a young father, in his late twenties, struggling with an alcohol use disorder that accounts for the break-up of his relationship with Magda that in turn led to limiting contacts with his son. The man also lost his job and consequently had to move in with his mother. Magda is a beautiful, self-assured girl, fond of audacious outfits. She practices pole dance as a hobby, and spends most of her free time on social media. In the face of his parenting and partnering failure Remik decides to pull himself together and regain what he lost. In order to prove his value to himself and others he takes up a job as a construction worker and starts working hard. He does that mostly for his son Franek. He documents his alteration through a YouTube channel that he set up and calledThe Marble Man.
The film participates in the Ex Oriente 2021 workshop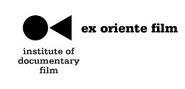 The film participated in the Doc Lab 2021 program.